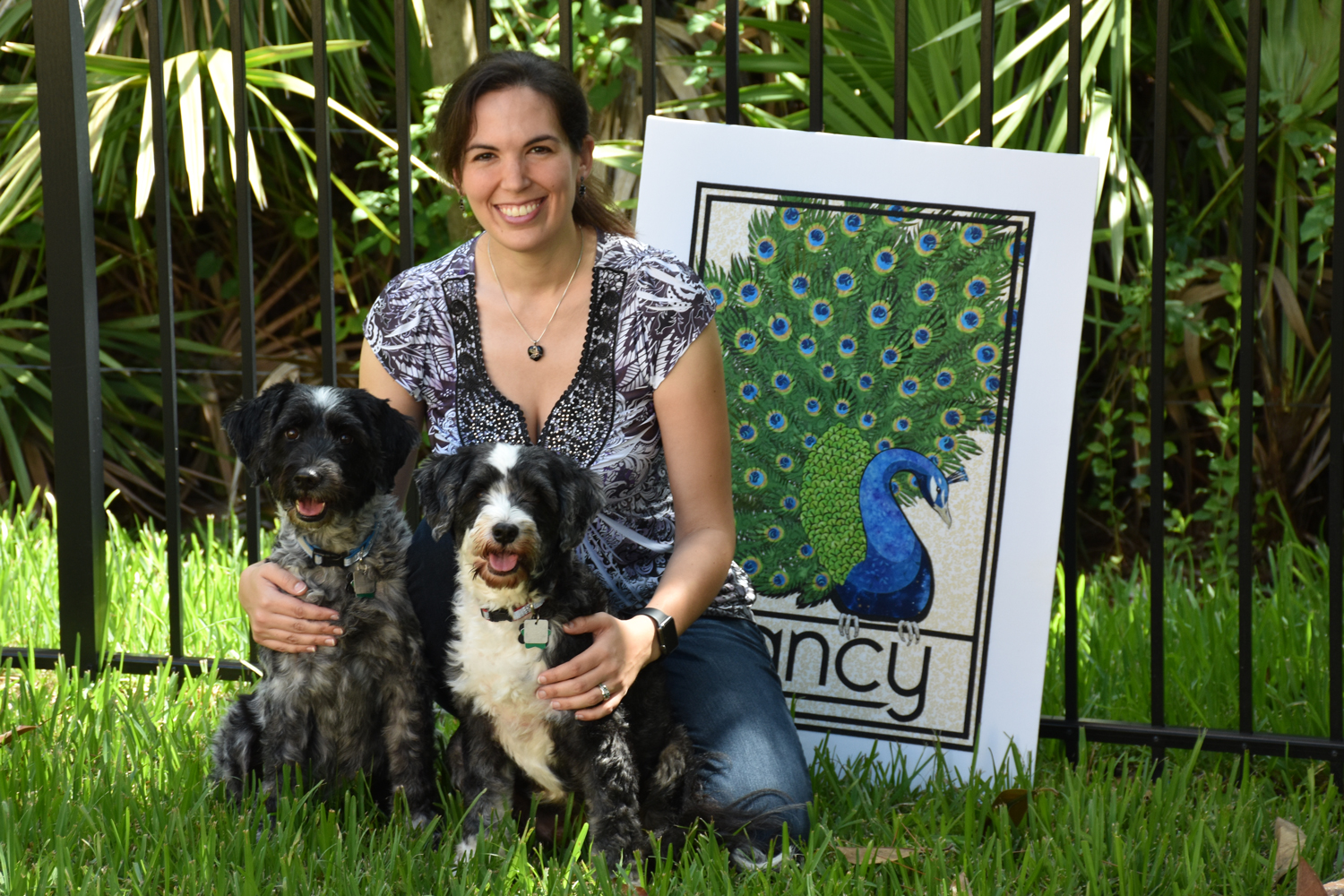 My name is Kestrel Michaud and I am a classically-trained artist who excels at both graphic design and fine art. My mom had a crayon in my hand before I could even walk, so I've been doing artwork for almost my entire life.
In 2010, I graduated with honors from Ringling College of Art and Design with a Bachelor of Fine Arts. My major was Illustration, which required classes in everything from digital media and graphic design to anatomy and drawing from life. The skills I learned and honed in college were crucial to my development as an illustrator and have helped me become a successful professional artist.
My passion is for fabric. I've been creating fabric pictures since high school, and as a result have been collecting fabrics for well over a decade. This is my collection (most of it, anyhow):
All of the pictures in my fabric art gallery were made completely out of quilting fabric. They each contain hundreds of pieces that I cut and assembled like a mosaic. They're held in place with a heat-sensitive fabric glue.
I have also begun exploring digital media (a gallery of which you can find here). I attend drawing sessions on a regular weekly basis to keep my skills active and fresh. So far, I've drawn figures and portraits of live models on my iPad Pro, like this one:
Thank you for your interest in me and my art! I hope you had as much fun looking at my work as I had creating it!