The most-requested blog topic from last year's survey was about my tools: Anything and everything I use in my studio to make my art. There are lots and lots of things I use for every quilt, so I've split this topic into four separate posts. This first post is all about my computer, my sewing machines, and the extra stuff that goes with them.
Computer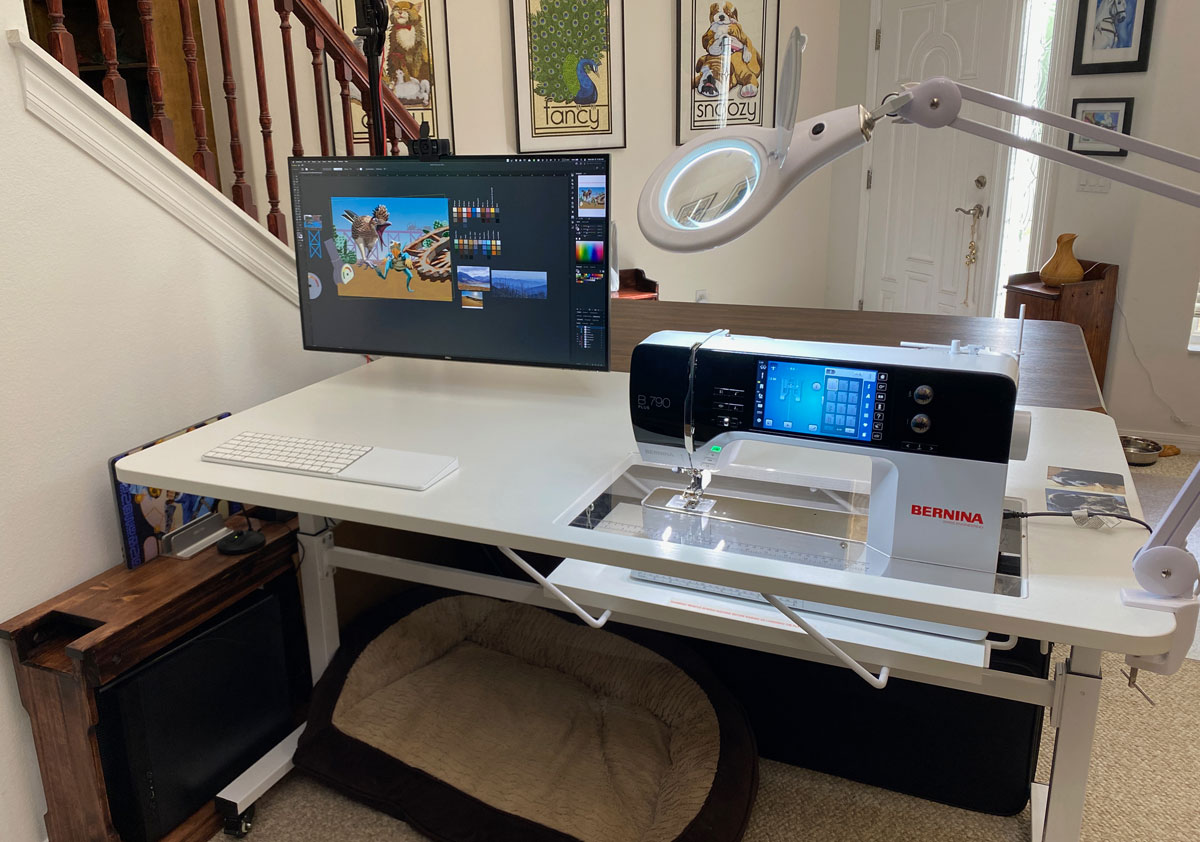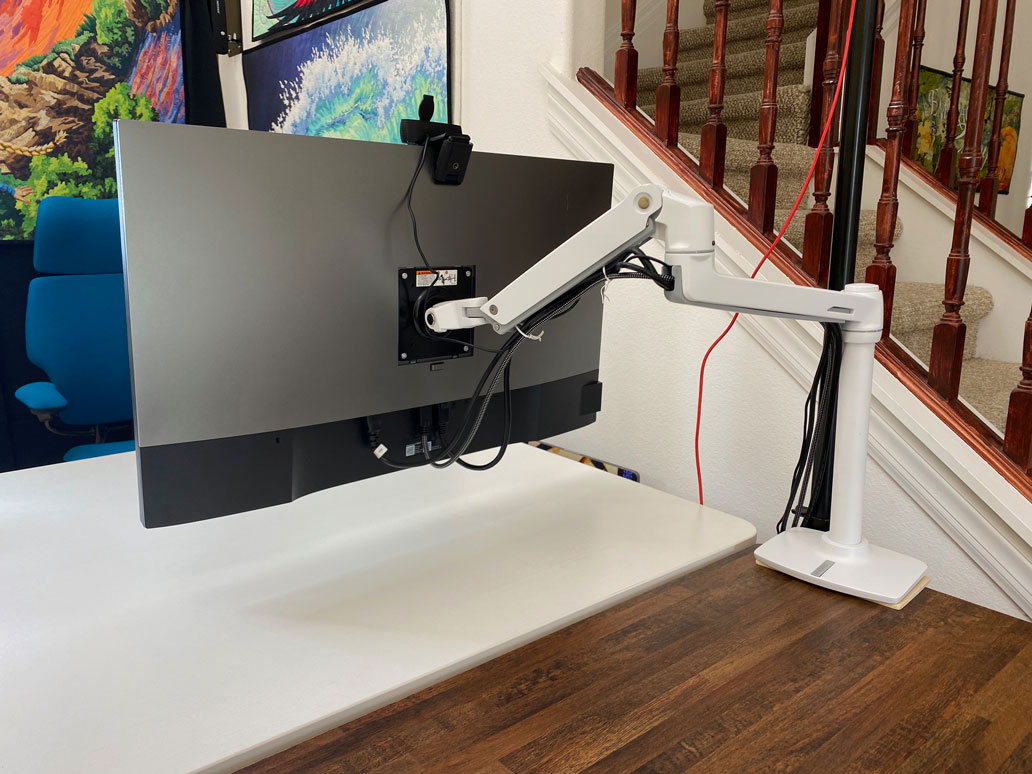 Laptop: MacBook Pro 2018 Link
Laptop Stand: OMOTON Vertical Laptop Stand Link
Dock: 4URPC Docking Station Link
Monitor: Dell U-Series 32" LED Monitor Link
Monitor Arm: Ergotron LX Desk Mount Monitor Arm - Tall Pole Link
Keyboard: Apple Magic Keyboard Link
Trackpad: Apple Magic Trackpad 2 Link
Keyboard & Trackpad Stand: Bestand Stand for Magic Keyboard and Trackpad Link
Webcam: Logitech HD Pro Webcam Link
Wacom Tablet: Wacom Intuos Wireless Graphics Drawing Tablet Link
Sewing Machines and Tables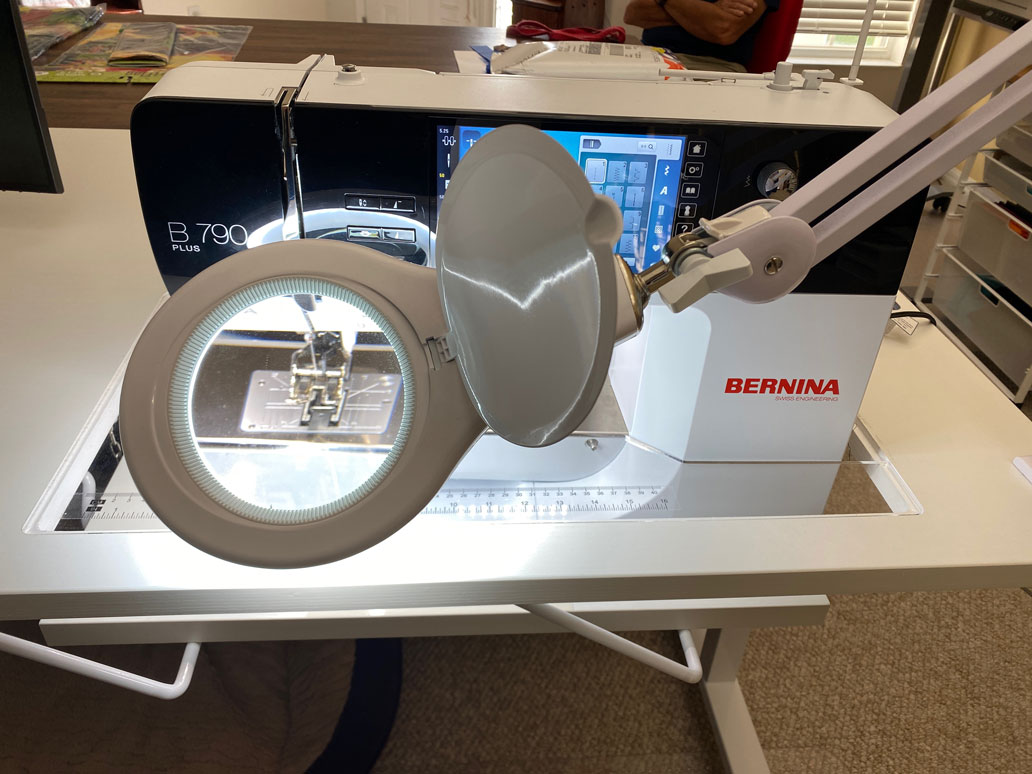 Bernina 790Plus Link
Sewing Table: Kangaroo Kabinets Tasmanian II Table Link
Magnifying Arm: Brightech LightView Pro LED Magnifying Arm Link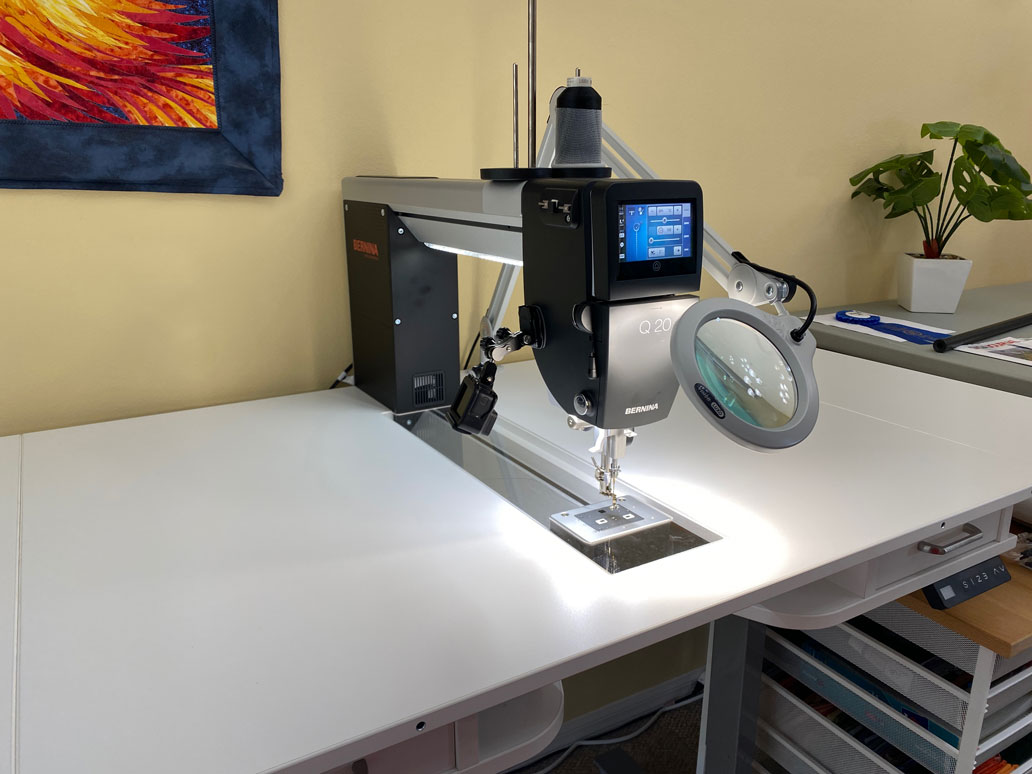 Bernina Q20 with Horn Lift Table Link
Magnifying Arm: Luxo Magnifying Arm Link with a permanent base Link because the clamp didn't fit on the Horn Lift table.