On Friday, September 01, 2017, I attended the opening reception for the 100% Pure Florida juried art show at Fifth Avenue Art Gallery in Melbourne, Florida.
100% Pure Florida is a juried art show open to any and all Florida-resident artists. Fifty-seven artists entered a total of 182 pieces of art. Of those 182, 57 works (including paintings, photographs, sculptures, and other media) from 42 artists were selected to be in the show. I submitted four pictures for consideration, two of which were chosen to hang. The full catalogue can be found here.
This is a picture of me at the show with my two fabric illustrations, Classy and Snoozy.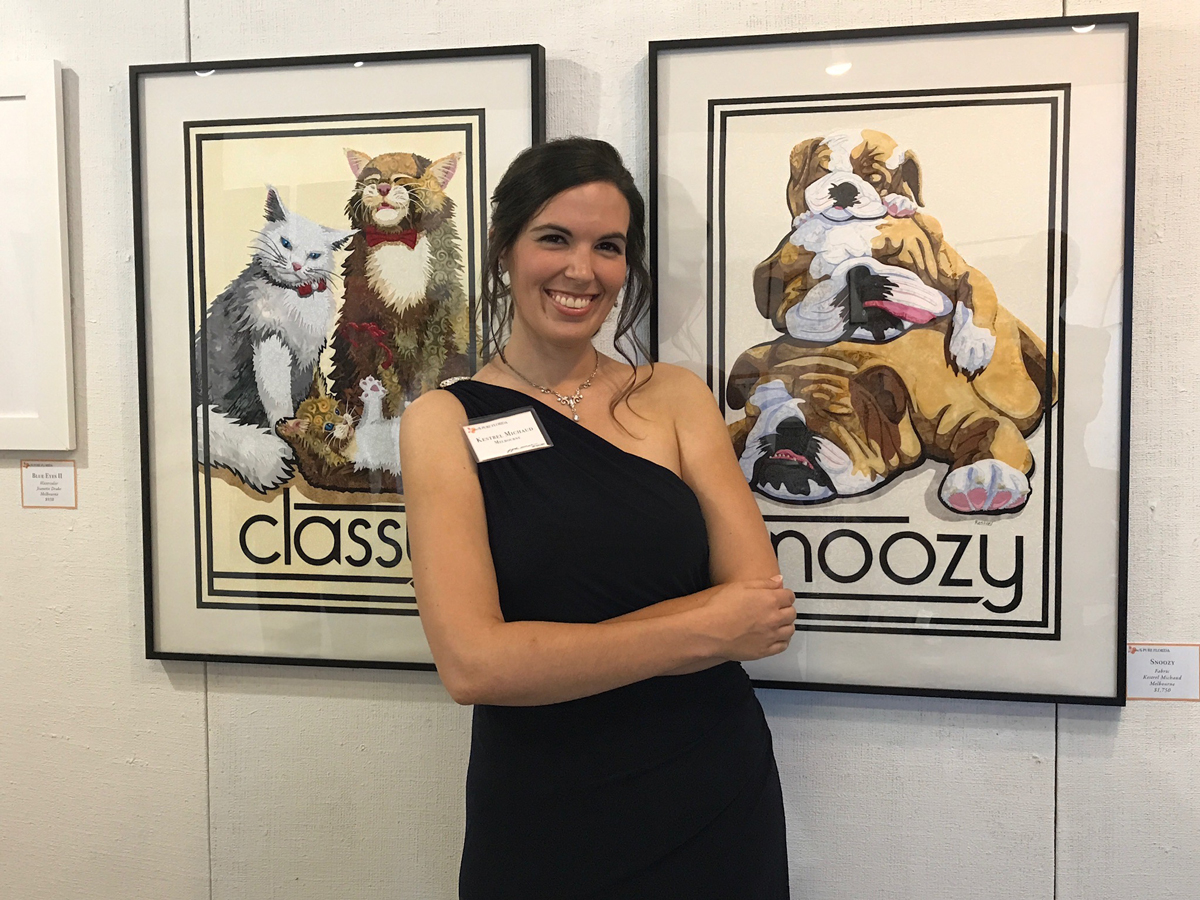 Classy won a Merit Award and $100 prize.
I also spoke to quite a few people, but two in particular deserve a mention. Kathleen Fredrick, the current Executive Director at the A. E. Backus Museum & Gallery in Ft. Pierce, encouraged me to enter the museum's Best of the Best juried show next month. I'll have another new picture complete within the next week, so I plan to enter it as well as Snoozy and Classy if those don't sell at Fifth Avenue this month.
Last but not least, I talked for quite a while to Ellen Lindner, who had also entered a fabric piece in the 100% Pure show. In addition to talking shop, she gave me an overview of SAQA, Studio Art Quilt Associates, since she is a Florida Representative for the organization. I'm interested in branching out into quilting, specifically art quilts, and plan to start attending our regional SAQA meetings to learn more about it.