I'm excited to say I had two big days on the first weekend in February this year. I had two quilts exhibiting in two different shows, and both quilts won ribbons!
100% Pure Florida
On Friday, February 01, 2019, I attended the opening reception for the 100% Pure Florida juried art show at Fifth Avenue Art Gallery in Melbourne, Florida.
100% Pure Florida is a juried art show open to any and all Florida-resident artists. Fifty-six artists entered a total of 152 pieces of art. Of those 152, 56 works (including paintings, photographs, sculptures, and other media) were selected to be in the show. I submitted four pictures for consideration, two of which were chosen to hang. The full catalogue can be found here.
The quilt I submitted to the show was Brewing Friendship. It won a Merit award.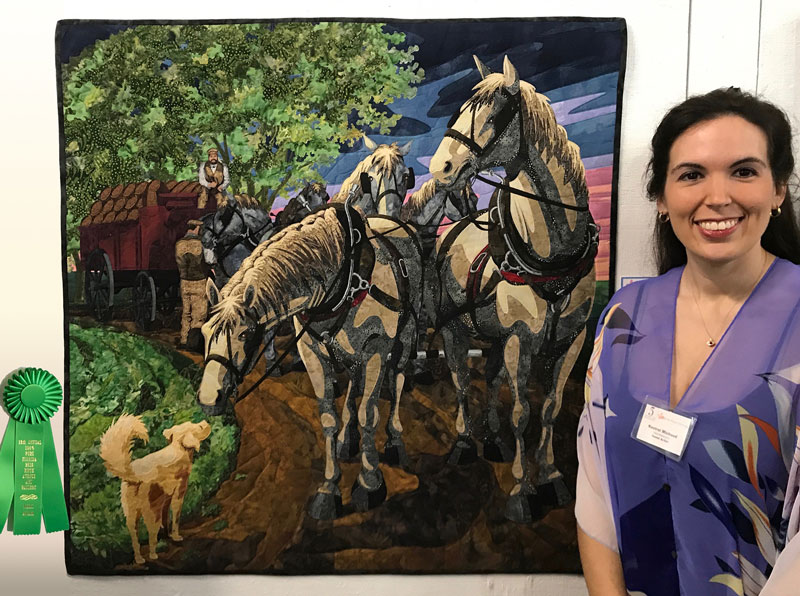 World Quilt Florida
The second show I attended was World Quilt Florida in Tampa. Unlike the 100% Pure gallery show that was open to all media, World Quilt Florida is exclusively for quilts and was held in the Tampa Convention Center. My quilt on exhibit was "Rose". She won a Judge's Choice ribbon and the Viewer's Choice ribbon!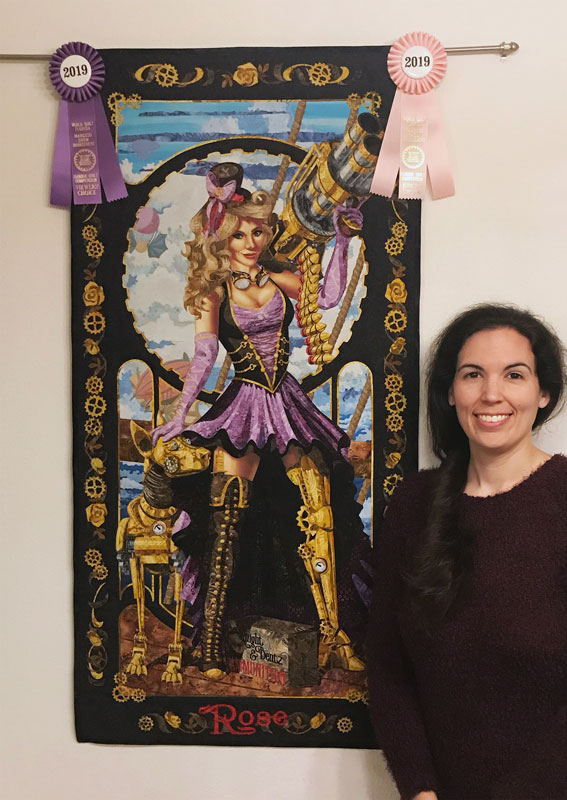 The ribbon colors couldn't have been more perfect. The match Rose's outfit so well!