Published:
Length: 217 words
Reading Time: 2 minutes
Last week and weekend, the International Quilt Festival was held at the George R. Brown Convention Center in Houston, TX. It's the largest quilt show in the world, using every inch of the nearly 3,000,000 square feet of the convention center's available space for exhibiting quilts, vendor booths, classes, lectures, demonstrations...if it's related to quilting, it's at this show.
This was the first year I've been able to enter the show (literally, since I didn't start quilting until after the entry deadline had passed in 2018). I had a total of four quilts on display on the show floor. My husband and I attended for four days, long enough to attend the award ceremony and spend three full days on the show floor talking to guests.
The first quilt, Brewing Friendship won First Place in the Animal Kingdom category.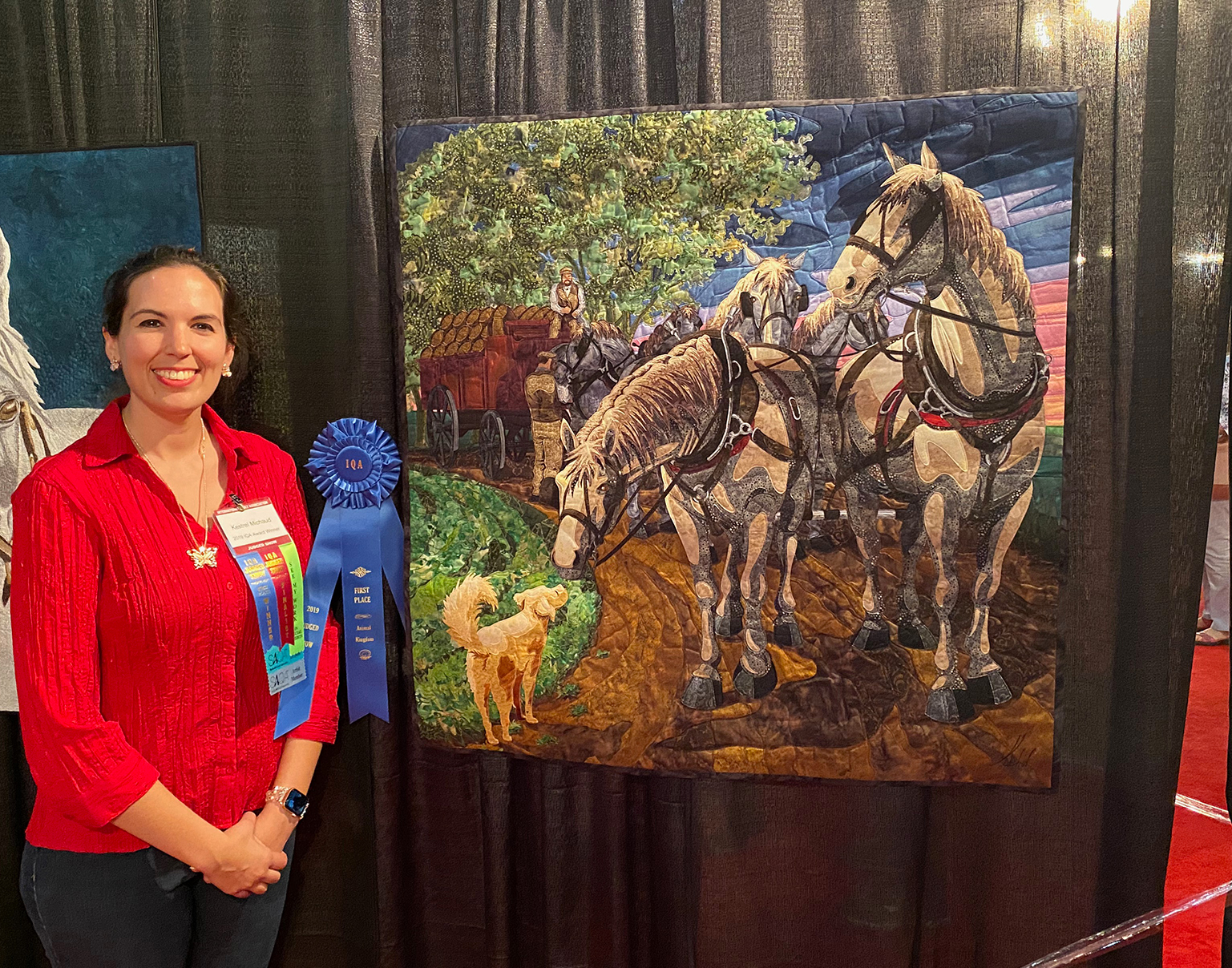 The second quilt, Rose, hung in the Fantasy/Whimsical category.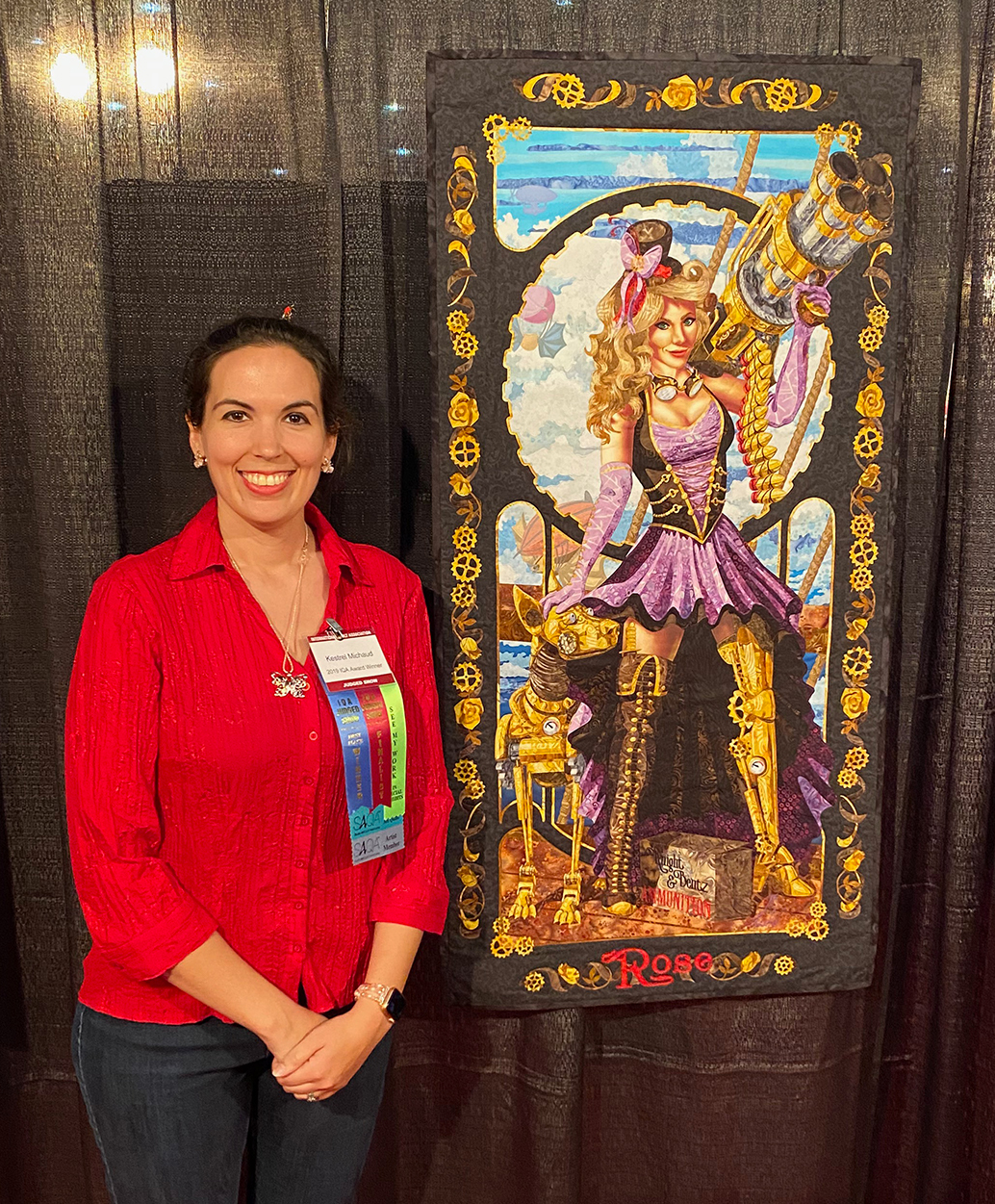 My third and fourth quilts, Link and Adventure Time, were part of the Quilted Comics and Sci-Fi special exhibition. Although they were juried into this special exhibit, they were not part of the judged competition.