Published:
Length: 83 words
Reading Time: 1 minutes
Tonight I attended the opening reception for "Perspectives", a quilt show sponsored by SAQA Florida (Studio Art Quilter Association). The call for entry was open to fiber artists across the state. My quilt, "Steampunk Selfie", was one of 38 artworks selected from a total of 46 entries, submitted by 35 artists. Here is my quilt: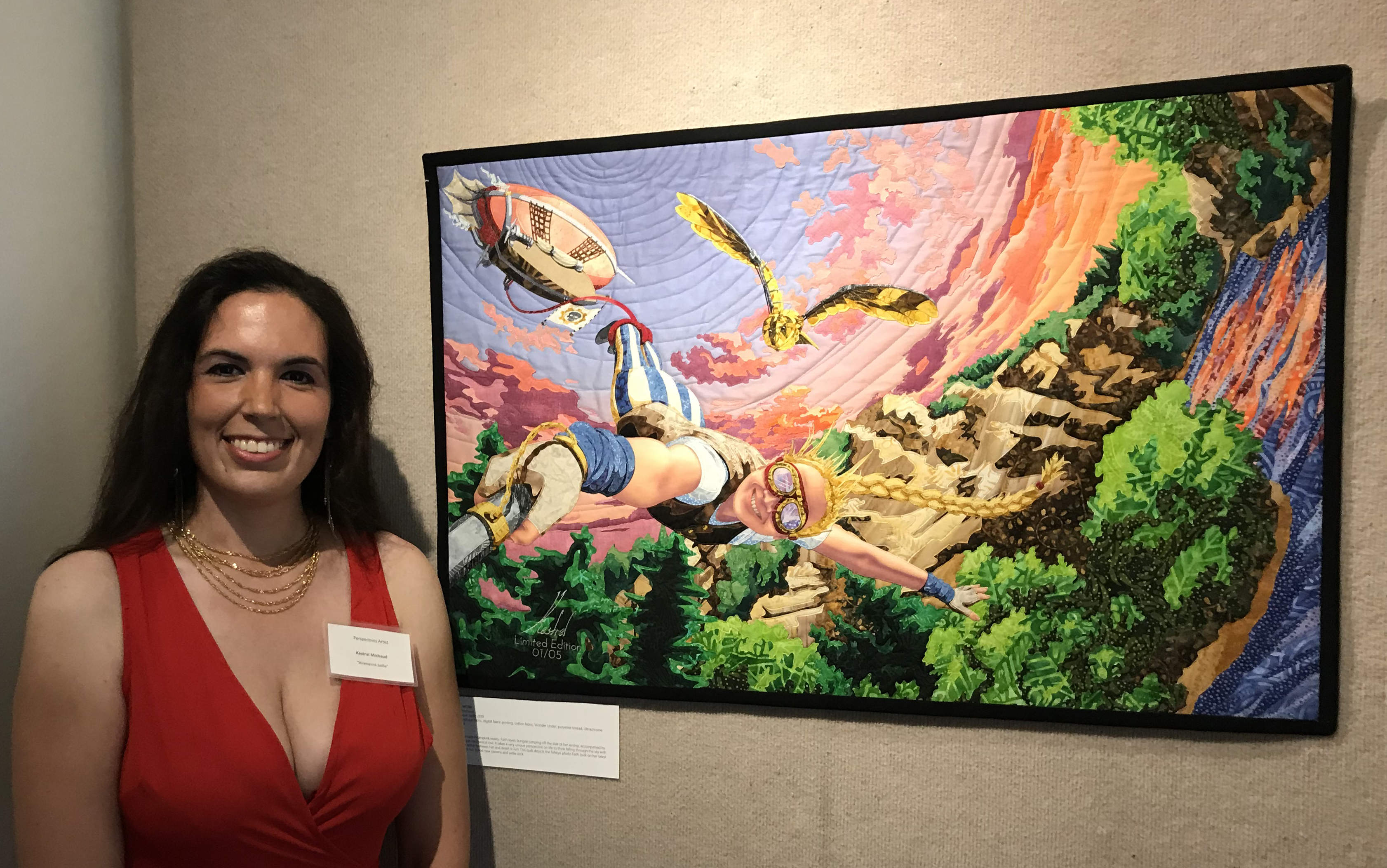 The "Perspectives" exhibition will be on display at LeMoyne Arts in Tallahassee from July 19 - August 31, 2019.