Published:
Length: 240 words
Reading Time: 2 minutes
Yesterday, on Saturday, April 24, I hosted my very first LiveStream event on YouTube. I broadcasted myself cutting fabric for the roadrunner in my newest quilt design using my Cricut Explore Air 2 machine. I was live for almost four hours. During that time, I cut all 948 pieces of fabric for the roadrunner, all while answering questions and talking to my audience.
This first LiveStream was publicly broadcasted, and the replay is freely available on my YouTube channel. It's a recorded stream, so the first thirteen minutes or so are just playing hold music, but the cameras come on after that.
I chose cutting fabric on my Cricut to be the subject of the LiveStream, because my Save Your Scissors, Cut with a Cricut class is my most-requested class, so I knew there would be lots of people interested in learning more about cutting machines. The reason I wanted to host a public LiveStream in the first place was to generate interest for my new Patreon , which launched this week.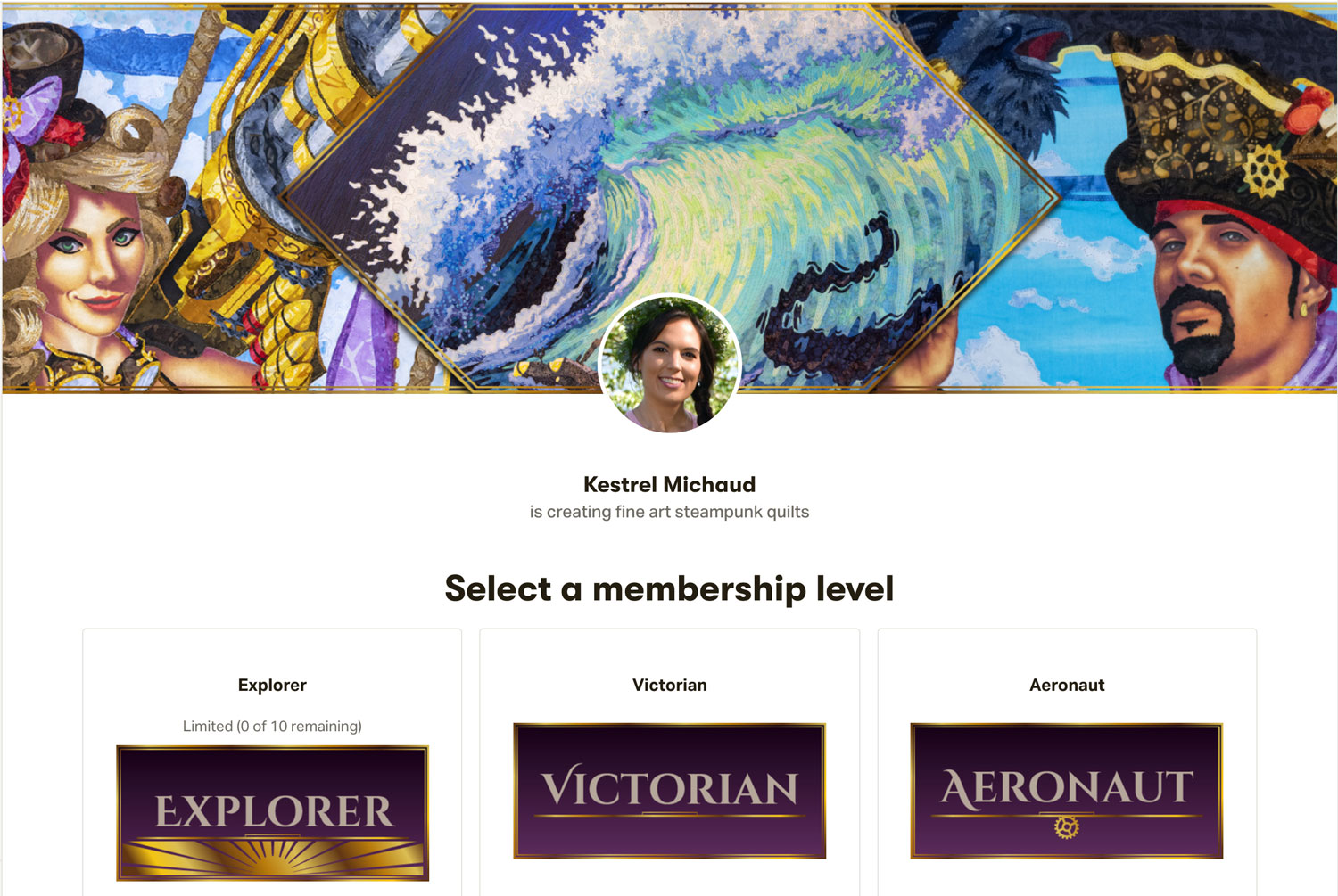 LiveStreams, along with exclusive videos and early-access to my blog posts, will be a monthly, recurring reward for my Patreon patrons. I'm going to work toward having full classes available through Patreon, one video at a time.