Published:
Length: 722 words
Reading Time: 4 minutes
To finish up my itemization of all the stuff I use in my sewing studio, today's blog post is all about the stuff I use for cutting fabric with my Cricut Explore Air 2.
The blog posts in this series will include:
Cricut Supplies This post
Cutting Supplies
These supplies are the things I use with my cutting machine.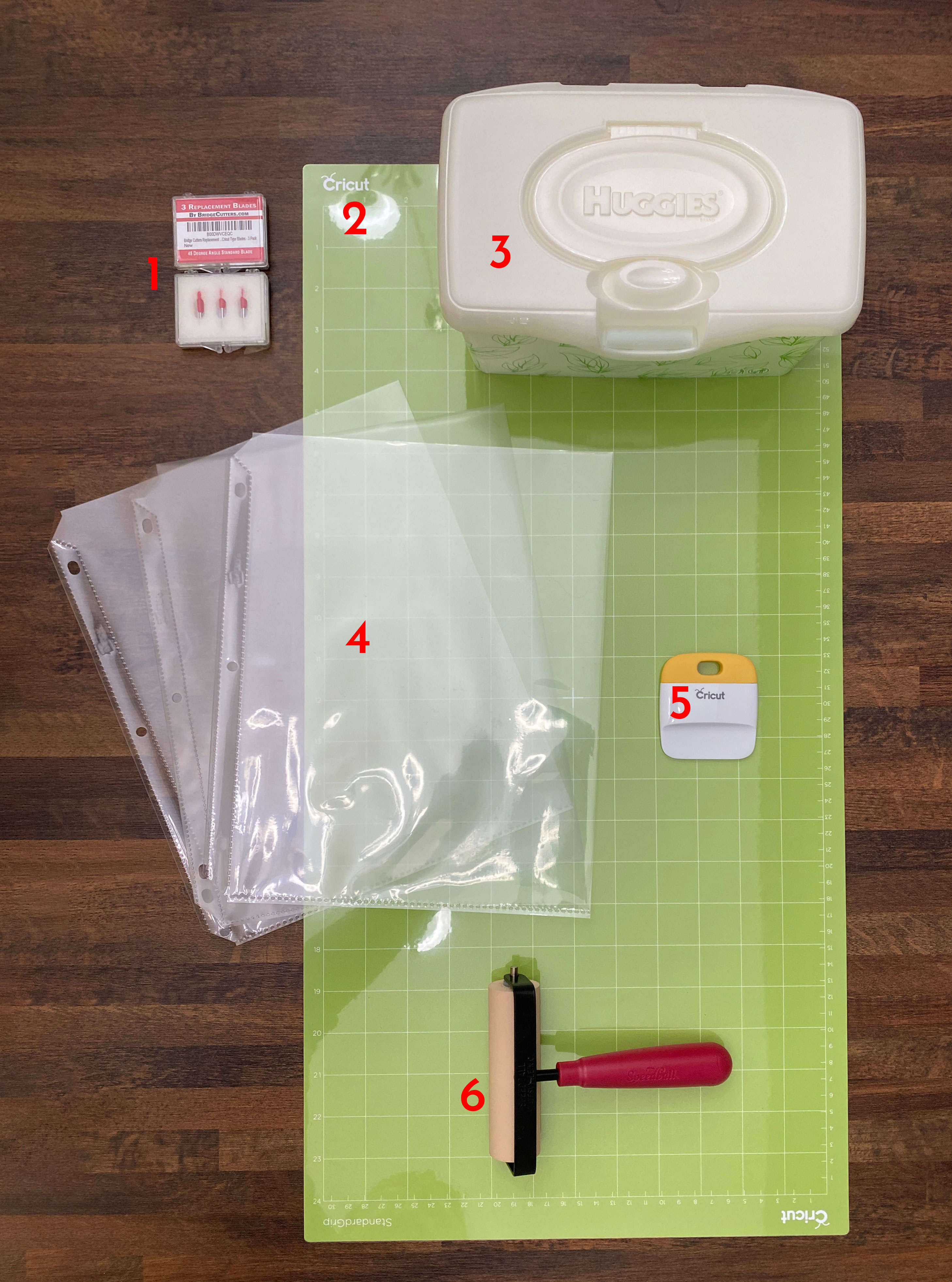 Not shown in the above photo
These last two supplies aren't show in the photo but are part of my fabric-cutting process.
Mod Podge: Fabric Matte I use diluted Mod Podge to treat my fabric against fraying. I initially used the Fabric variety of Mod Podge, but have recently switched to Matte because it's less expensive. Both work extremely well. Tip: You can also get Mod Podge from Joann, and if you have a coupon, that might be the least expensive option.