Published:
Length: 167 words
Reading Time: 1 minutes
On May 28, my quilt Morning Commute debuted as one of the 84 quilts on display with this year's Quilt National 21 exhibition. I attended the opening reception in Athens, OH.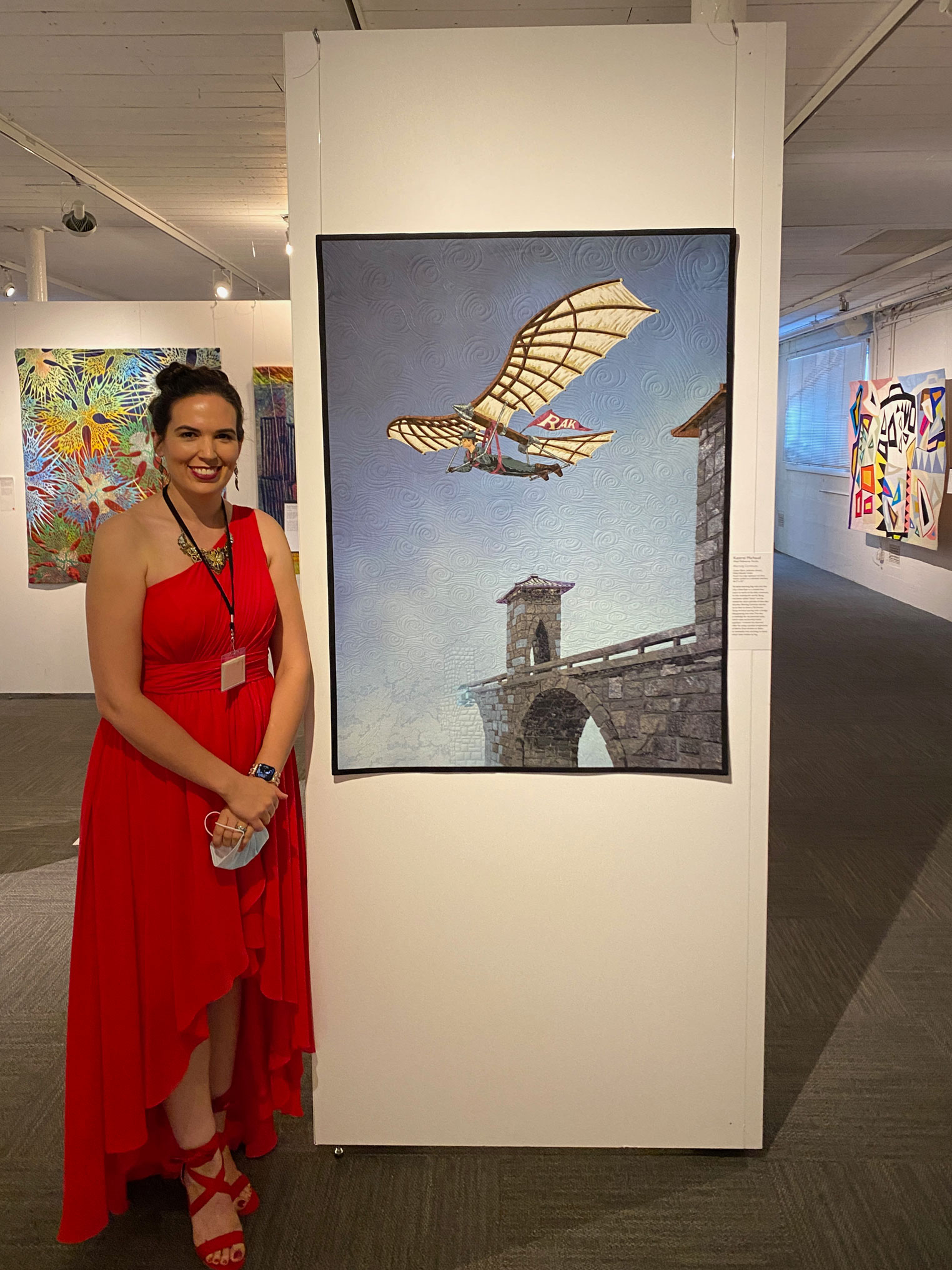 And I'm delighted that my quilt was later purchased by a collector! Morning Commute will be going to its new home after travelling with the exhibition for the next year and a half.
The Dairy Barn Arts Center produces a video from each artist featured in the exhibition. This gives us the chance to share more about the quilt we have on display. This is my video:
I also personally recorded and produced a video of the Opening Reception and a few interviews with my fellow artists to find out more about Quilt National. You can watch it here: