Published:
Length: 1443 words
Reading Time: 8 minutes
To continue my itemization of all the stuff I use in my sewing studio, today's blog post is all about the tools I use for sewing — specifically, the things I use in my hands to aid in the physical process of quilt creation.
The blog posts in this series will include:
Sewing Tools This post
Simple Hand Tools
The tools in this section are all of my hand tools. They are either operated by my hands or assist my hands in performing a task.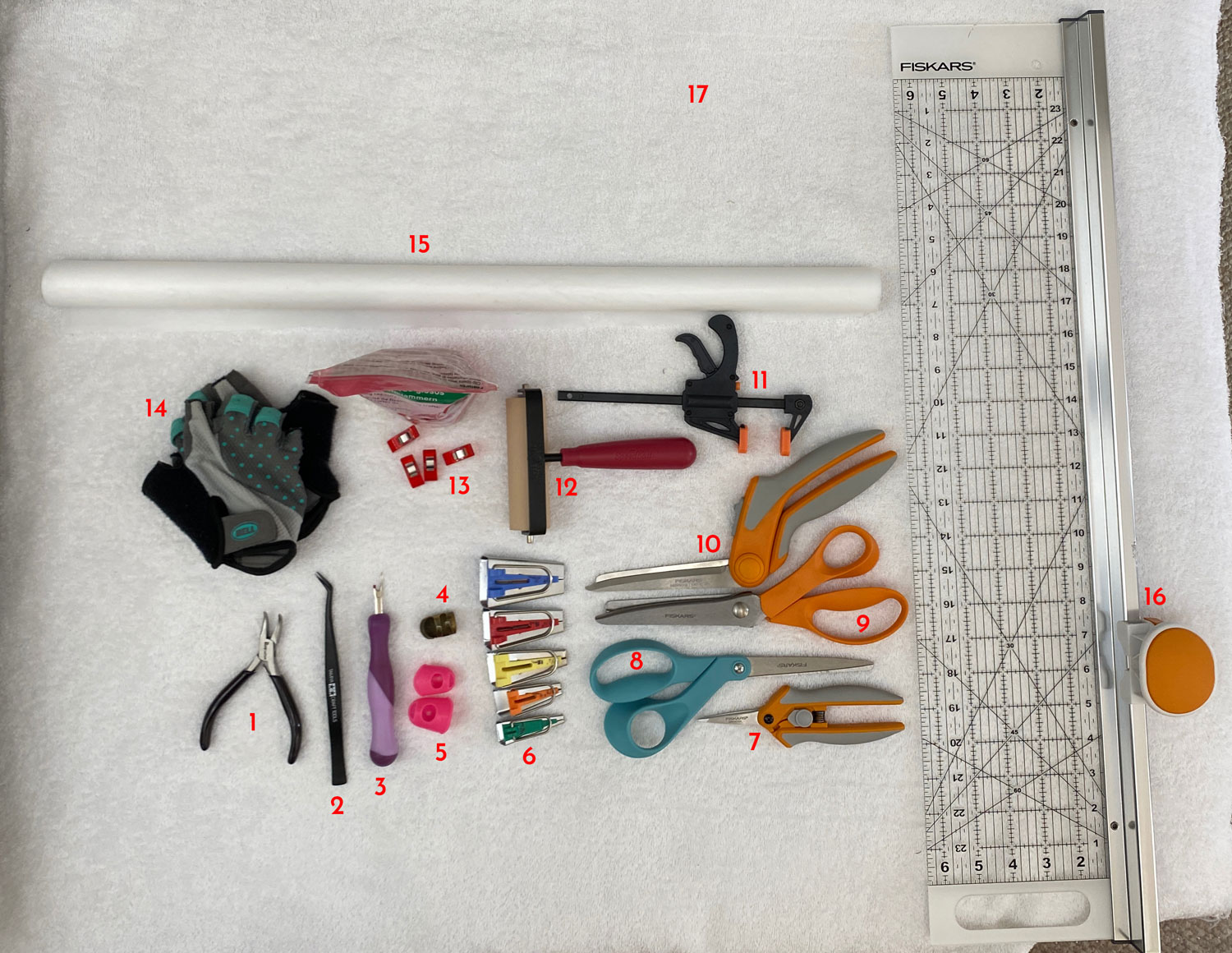 Fingernails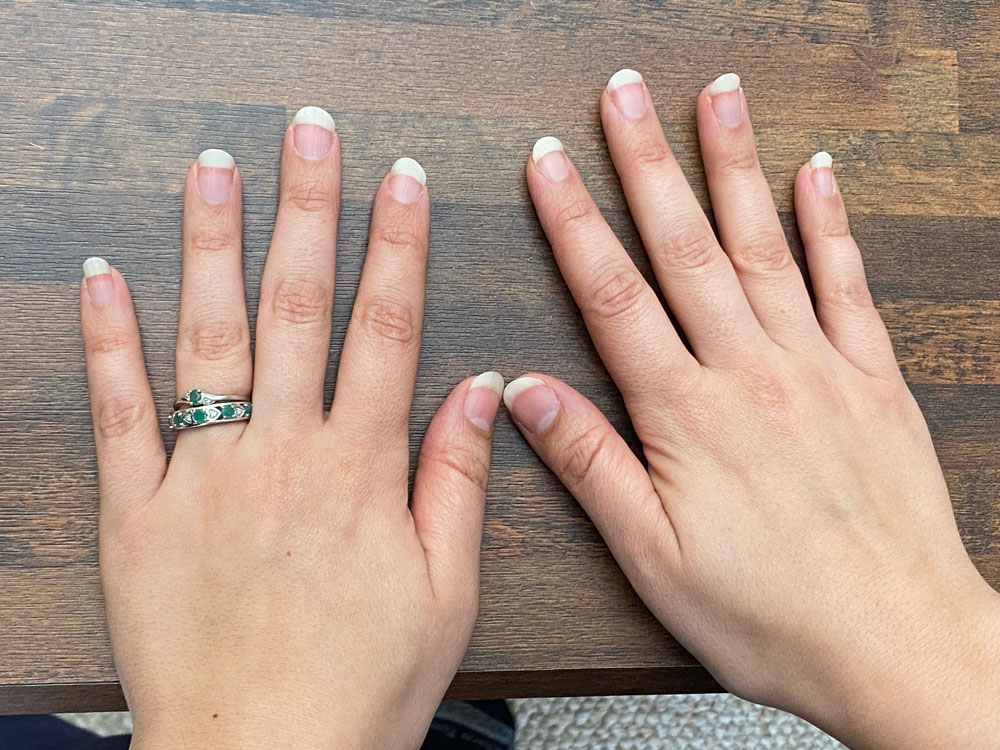 My family can always tell I'm getting ready to work with fabric because I let my nails grow out. Fingernails are the best tool ever for holding little pieces of fabric in place while preventing me from getting burned. They're also really handy for lifting fabric off of Cricut sticky mats.
Rulers
I don't have a photo of my rulers because, quite frankly, they were too long to fit in one frame and be able to clearly tell what they were.
36" Ruler: Link This ruler is great because it's 1/4" thick. I like the thickness because it makes it hefty — it doesn't slide around on its own — and it feels safer for using a rotary cutter.

48" and 72" Rulers: Link Both of these rulers are Empire brand; the link is for the 72". I use these for marking my bigger quilts.

Framing Square: Link My 24" framing square is perfect for making sure my quilts have square corners.
Electronics