Published:
Length: 539 words
Reading Time: 3 minutes
The batting I use in my quilts is not a traditional batting at all. Rather, it's a nonwoven felt made from a blend of wool and rayon. This material was recommended to me by a fellow art quilter, and since giving it a try, I've switched to using it for every quilt. The purpose of this post is to share everything I know about WoolFelt in one easy-to-access place.
What is WoolFelt?
WoolFelt is a nonwoven felt made by National Nonwovens, a company located in Massachusetts, USA. They make two types of WoolFelt, and the style I use is a 35% wool/65% rayon blend (style: TOY002).
It comes in a variety of colors, as shown on this color card. (Note: This card is specifically for the style I use, TOY002.)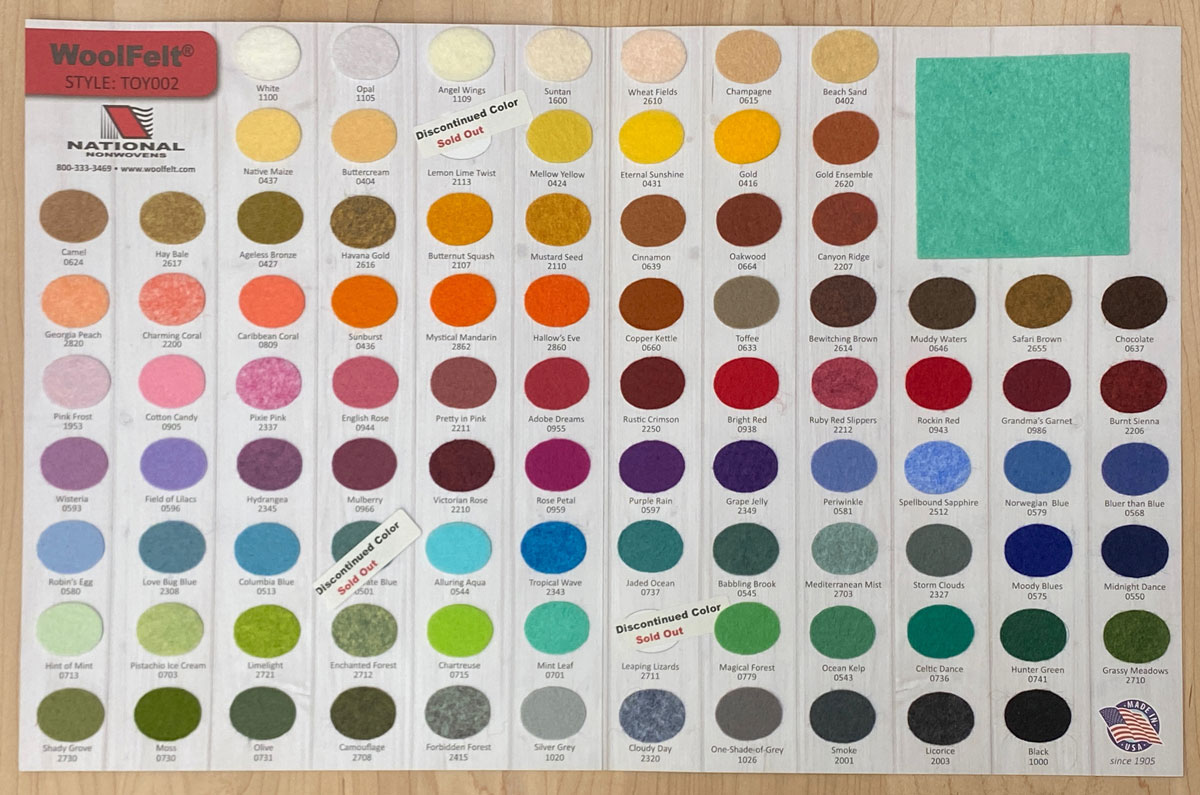 WoolFelt is available by the bolt or in two pre-cut sizes, as listed on the back of the product card: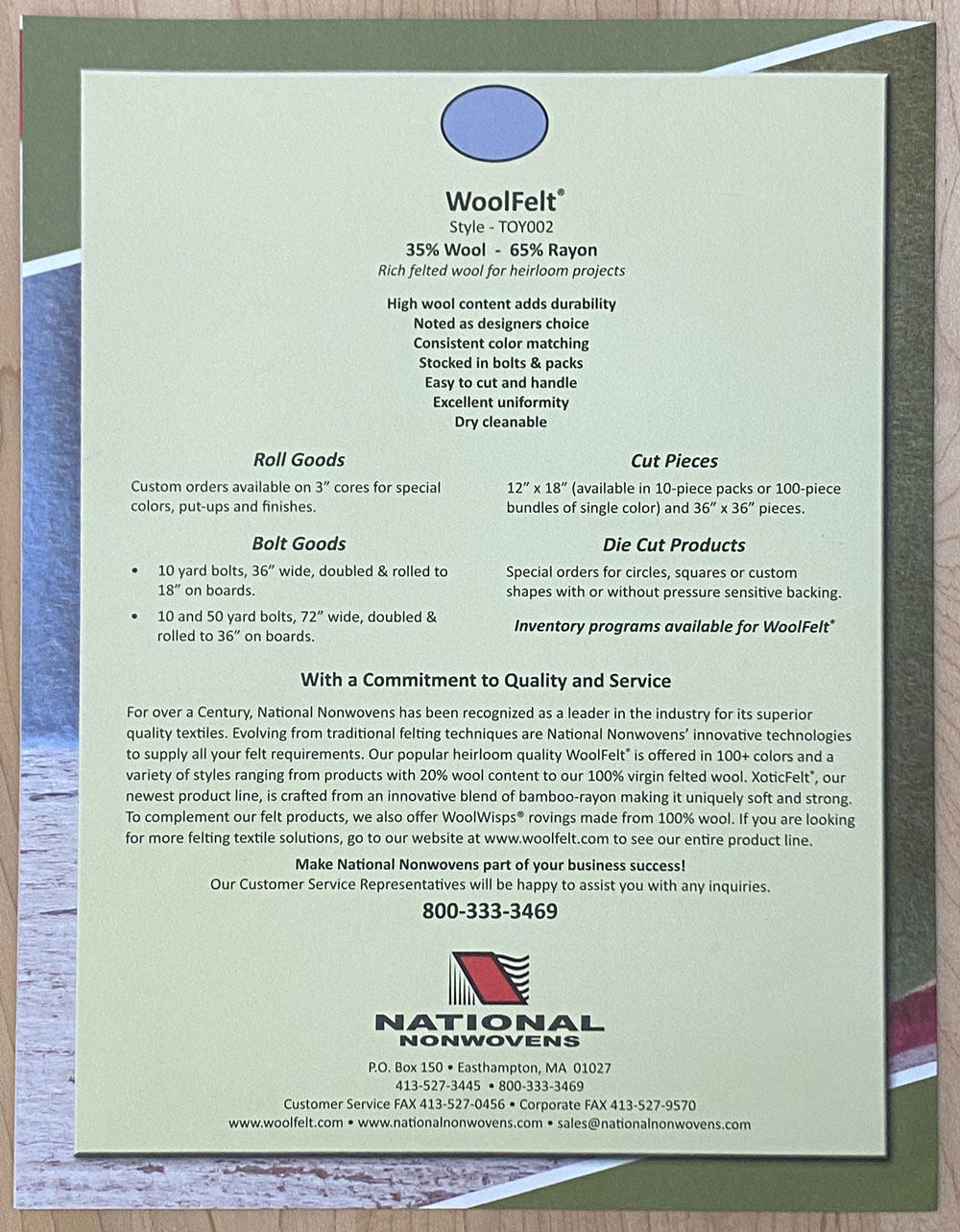 Why WoolFelt instead of regular batting?
My friend suggested WoolFelt because it resists creasing, and that one reason was why I gave it a try. My experience so far has been that WoolFelt does live up to that reputation. It does resist creases, far more than the regular cotton batting I was using before. However, WoolFelt is not an anti-crease panacea; proper care and handling is still required. Especially for my quilts, which are treated with the diluted ModPodge, WoolFelt is more of a crease deterrent, but that's certainly good enough for me. I like to give my quilts the best opportunity to look good when hanging at a show, and if I can use a batting that resists creases vs. a batting that holds creases, there isn't even a question of which I'll choose.
Another thing I've noticed about WoolFelt: I don't think it has a front or back. Some regular batting has an obvious front and obvious back; there are little rolled balls of material on one side created by the felting needles punching through. Those little balls denote the back. It's important to face those balls toward the back of a quilt because a quilting needle will have an easier time going through the batting if it's going front-to-back. With WoolFelt, however, I've not been able to determine a front or back and a few experiments of quilting it from both sides have not yielded different results. That's kind of nice, as it's one less thing to think about when getting ready to quilt.
Where to purchase?
WoolFelt (36in wide) can be purchased by the yard from JoAnn.
The 72in width and pre-cut shapes can be purchased from National Nonwovens directly. There is no online order form; you will need to contact their sales personnel directly. Keep in mind there is a minimum order amount that must be reached.
Here is the pricing sheet I was provided in early 2021. These prices most likely have changed, as this sheet is now more than a year out of date.