Published:
Length: 78 words
Reading Time: 1 minutes
My quilt, Date Night, won 2nd Place in the Art Quilts category and the Artistic Merit award at this year's Jacksonville Quiltfest.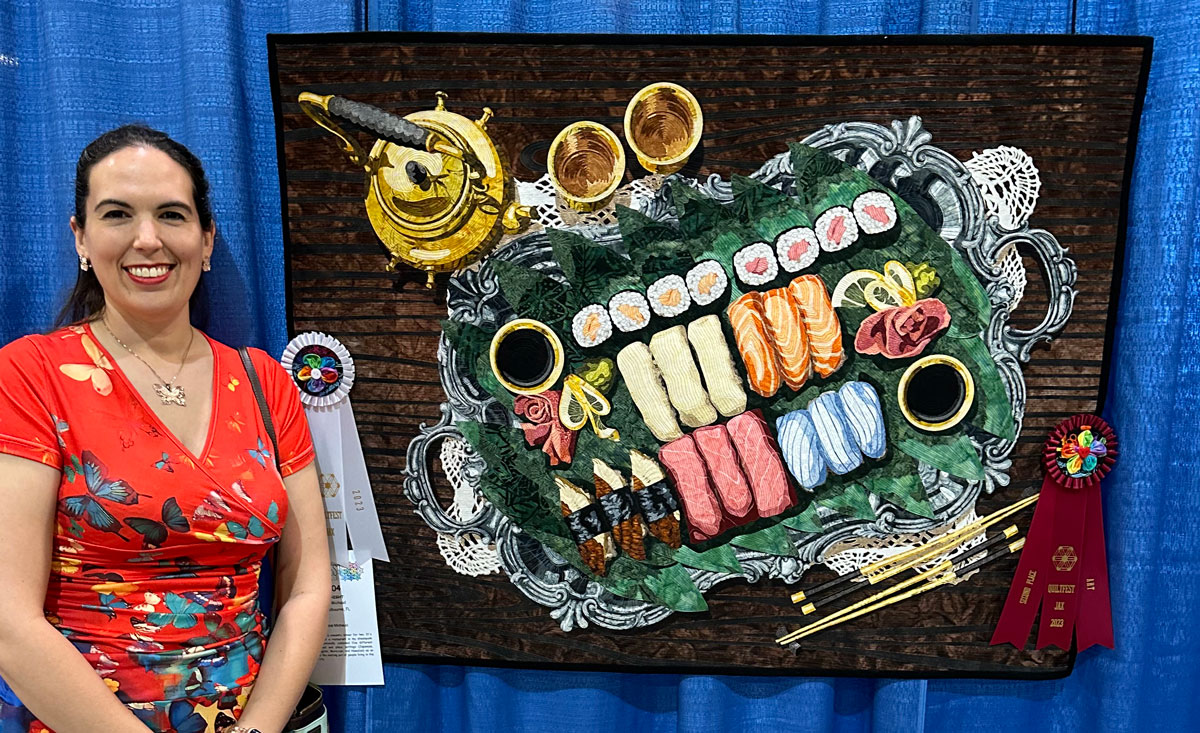 I also was invited to be the Featured Artist at the SAQA Booth. I brought a dozen quilts to hang and worked on a demo during the show.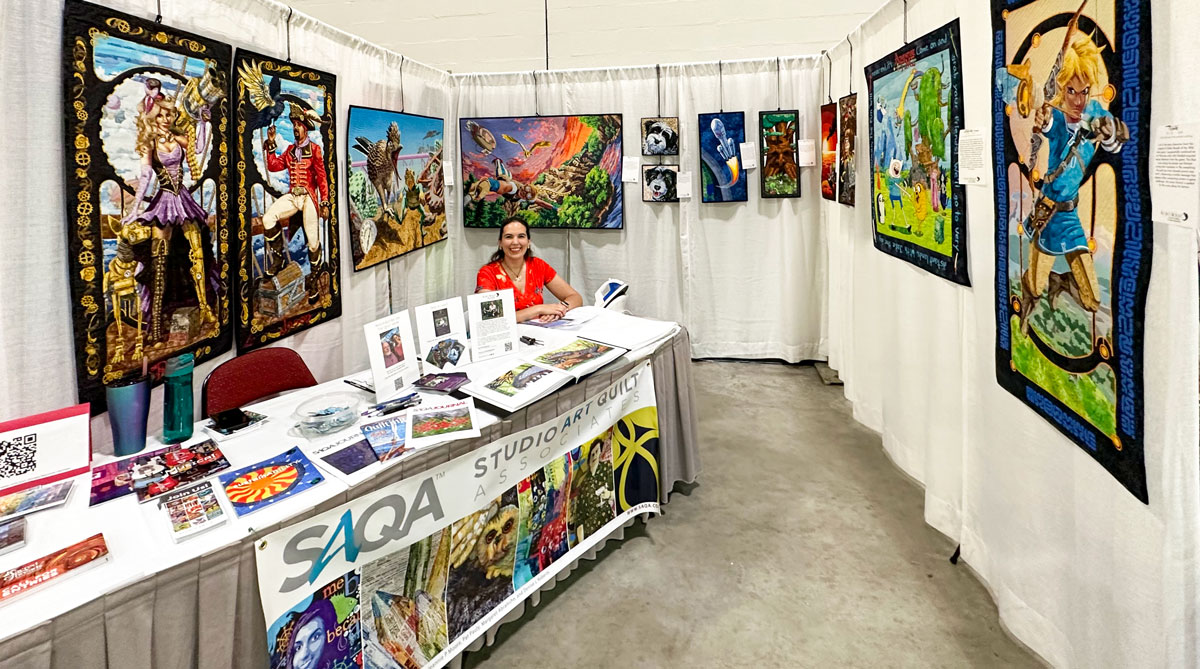 It was a fun weekend!